Download the free version of Tableau Public or subsciption-based Tableau Desktop
All of the following steps should be possible on the free version of Tableau Public
Download a zip file of the BER Public Database

Unzip file ( ~ 1 Gb file size )

Open Tableau, on the left pane under Connect to a file, click text file, now find the unzipped BER file and click open.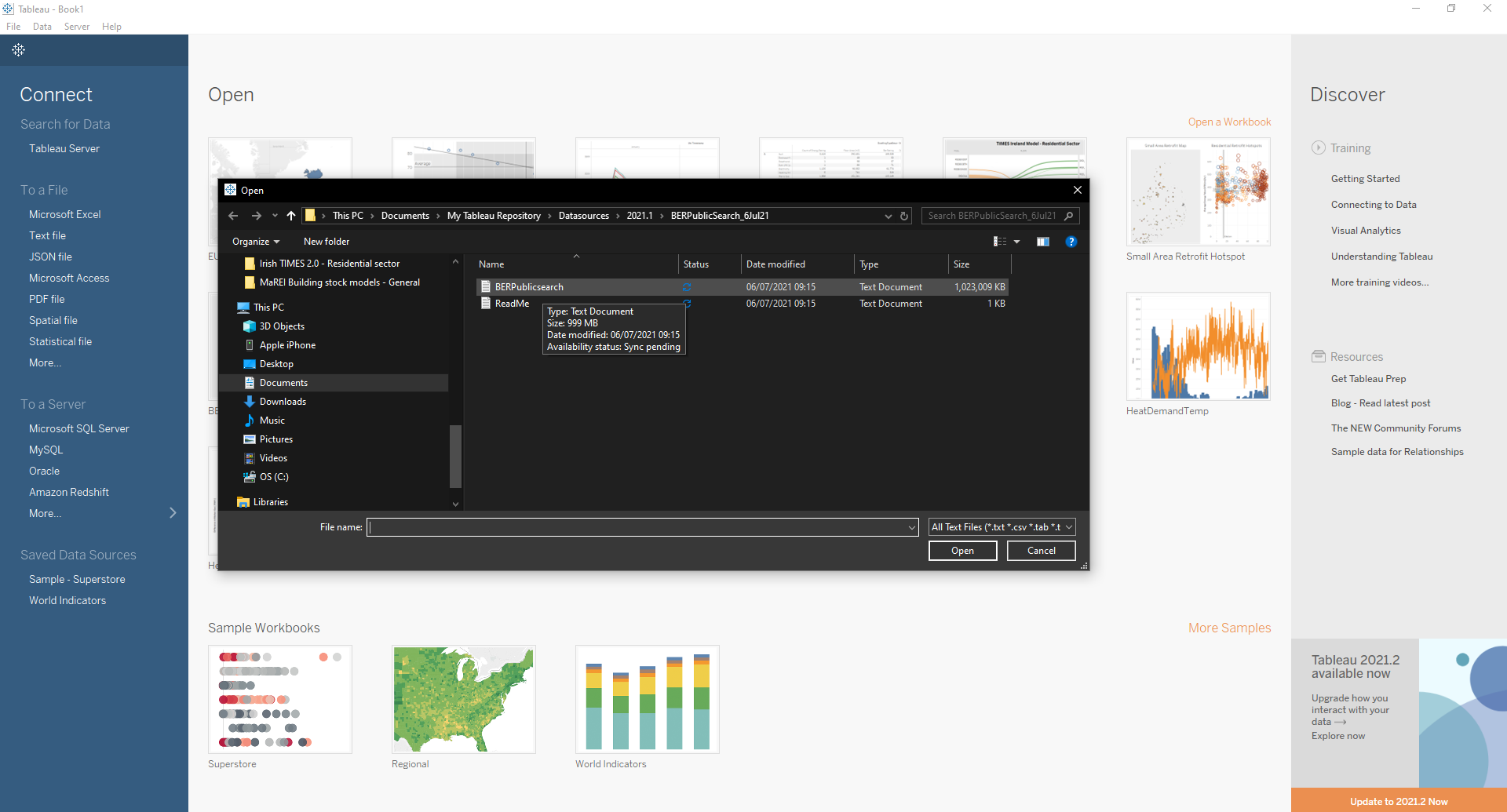 Click Update in Tableau and file will go into Tableau. Filtering the data is recommend, this can be done on the top right corner of the Data Source tab !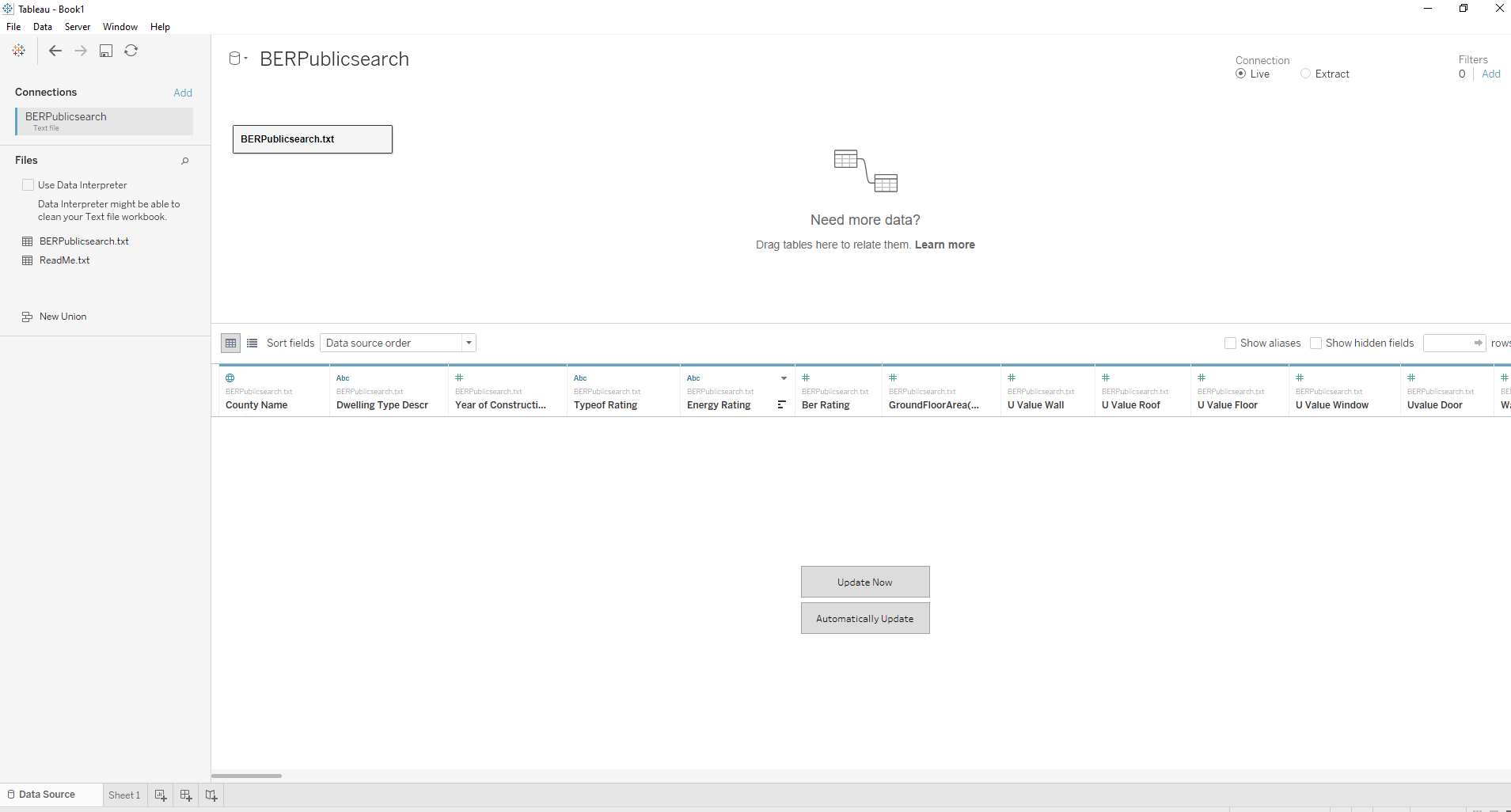 In Sheet 1 or any new worksheet, find "CountyName" ( search function available ),drag and drop this onto middle of screen.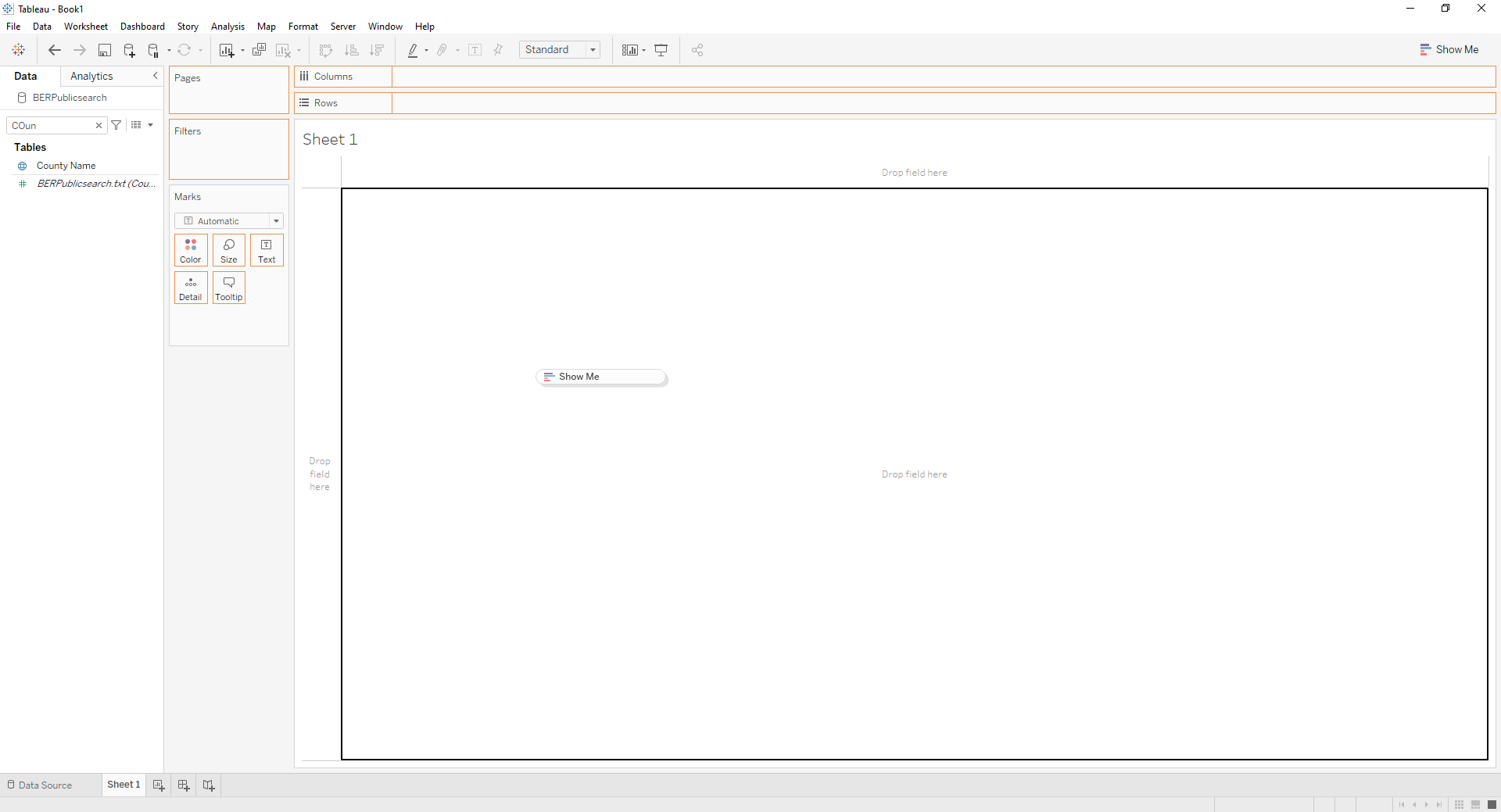 There will be errors, to remove errors right Click CountyName and select Geographic role , then select State/Province.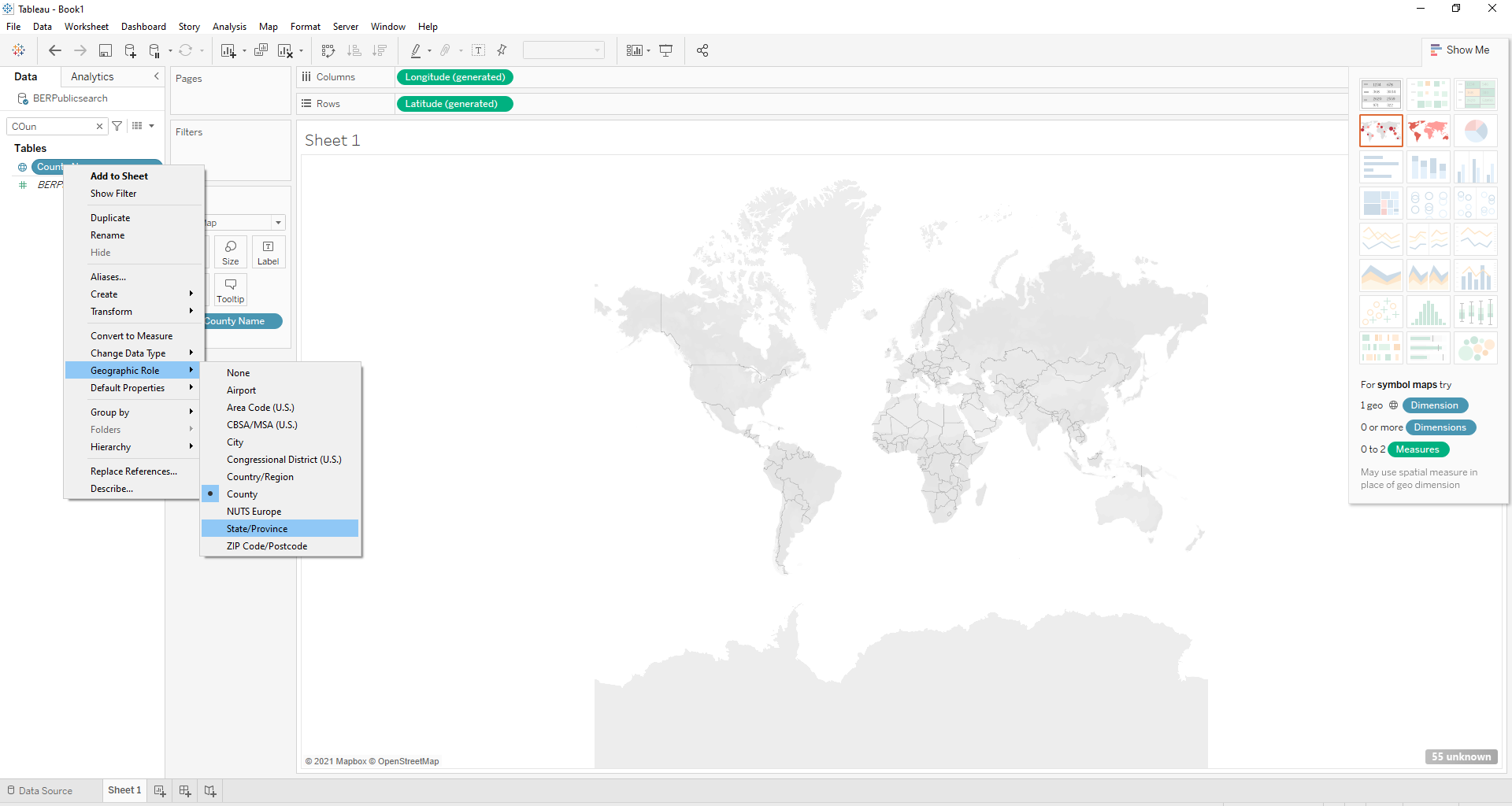 There will be some errors left, to remove the remaining errors, click on the bottom right of the map click on the errors and select edit location ( or right click on Map and select edit location ). Then map the BER area name ( Dublin Postcode, City or County ) to the Tableau recognized county. Once complete all errors disappear.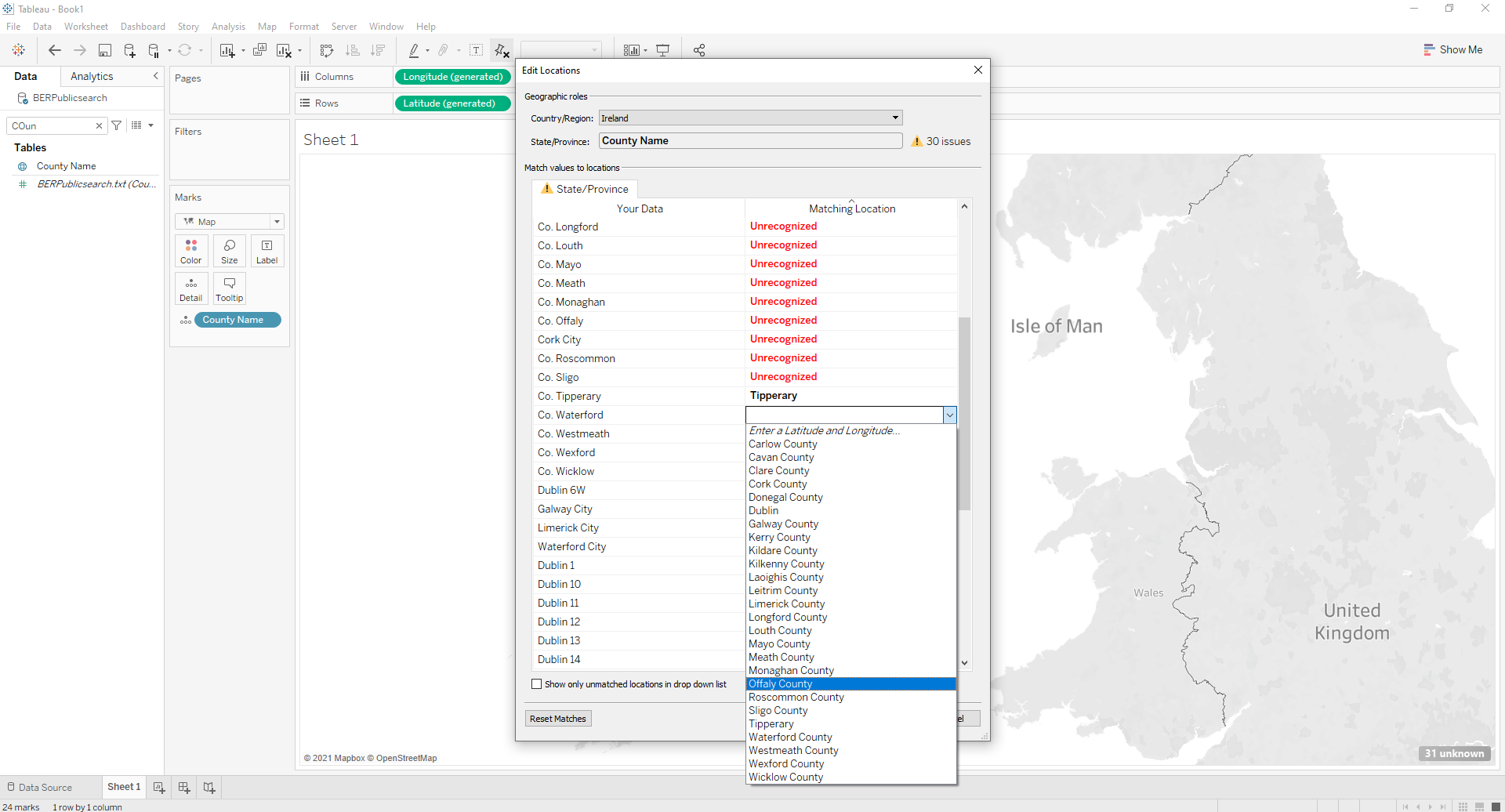 On the top right of the screen select Show Me and then select Maps.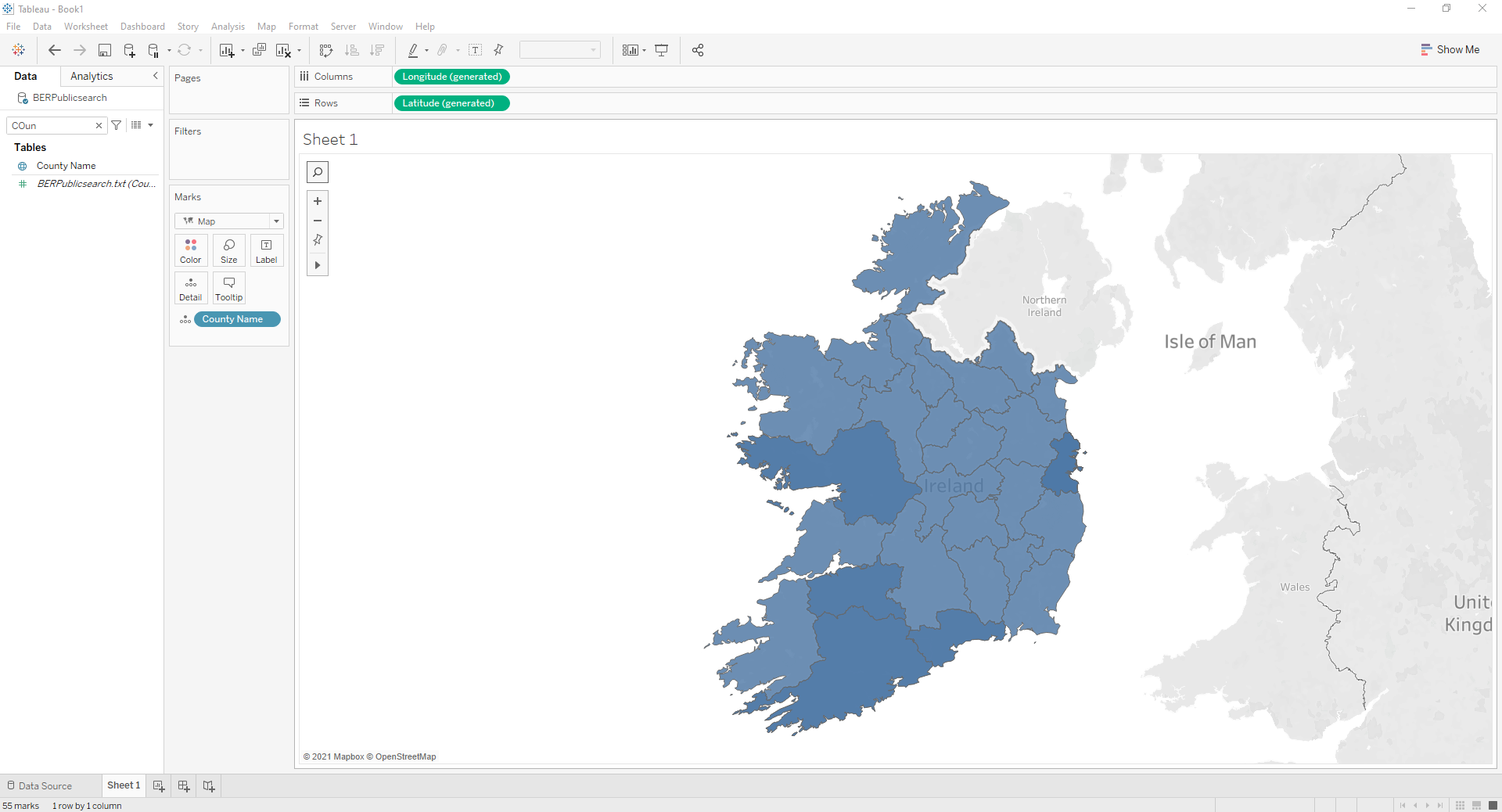 Now the Map is complete and all the data is ready to be explored, An example below selects the BER rating ( kWh/m2/yr) drags and drops to color under marks and then right click and change from sum to average.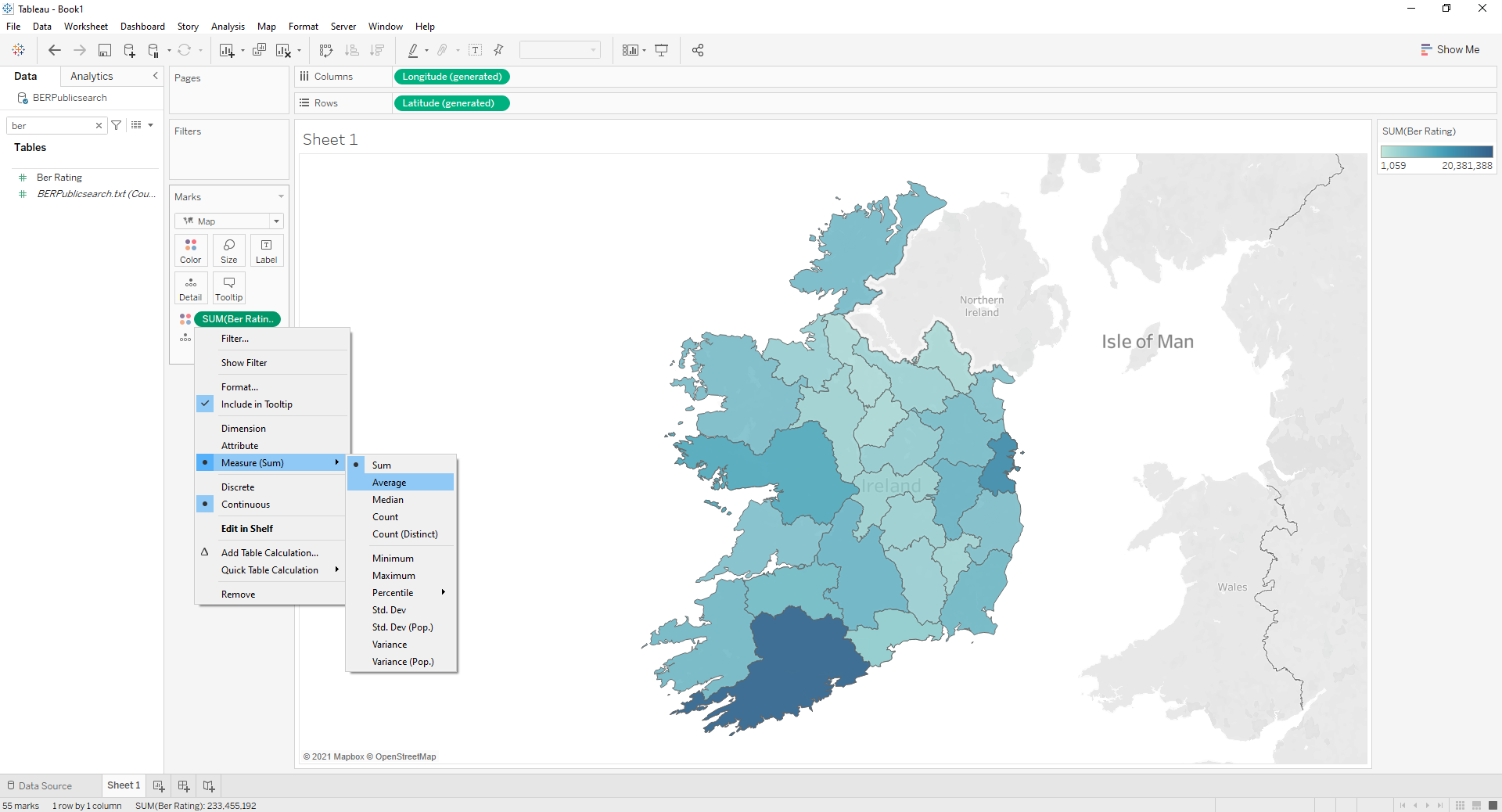 Result, showing county and average BER value for that county: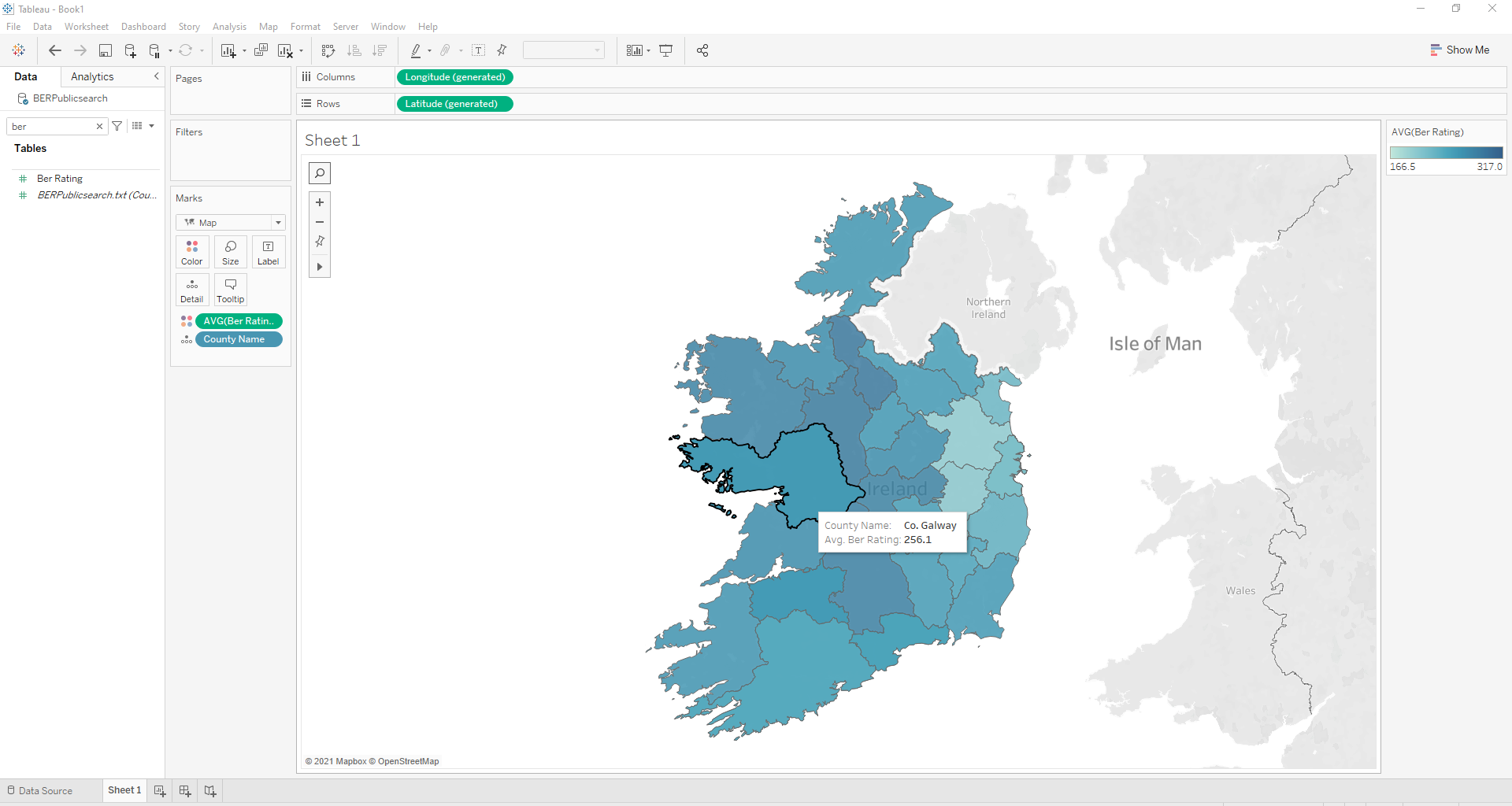 And now for the cherry on top! Edit color on top right, to make the differences stand out. Colored Result: